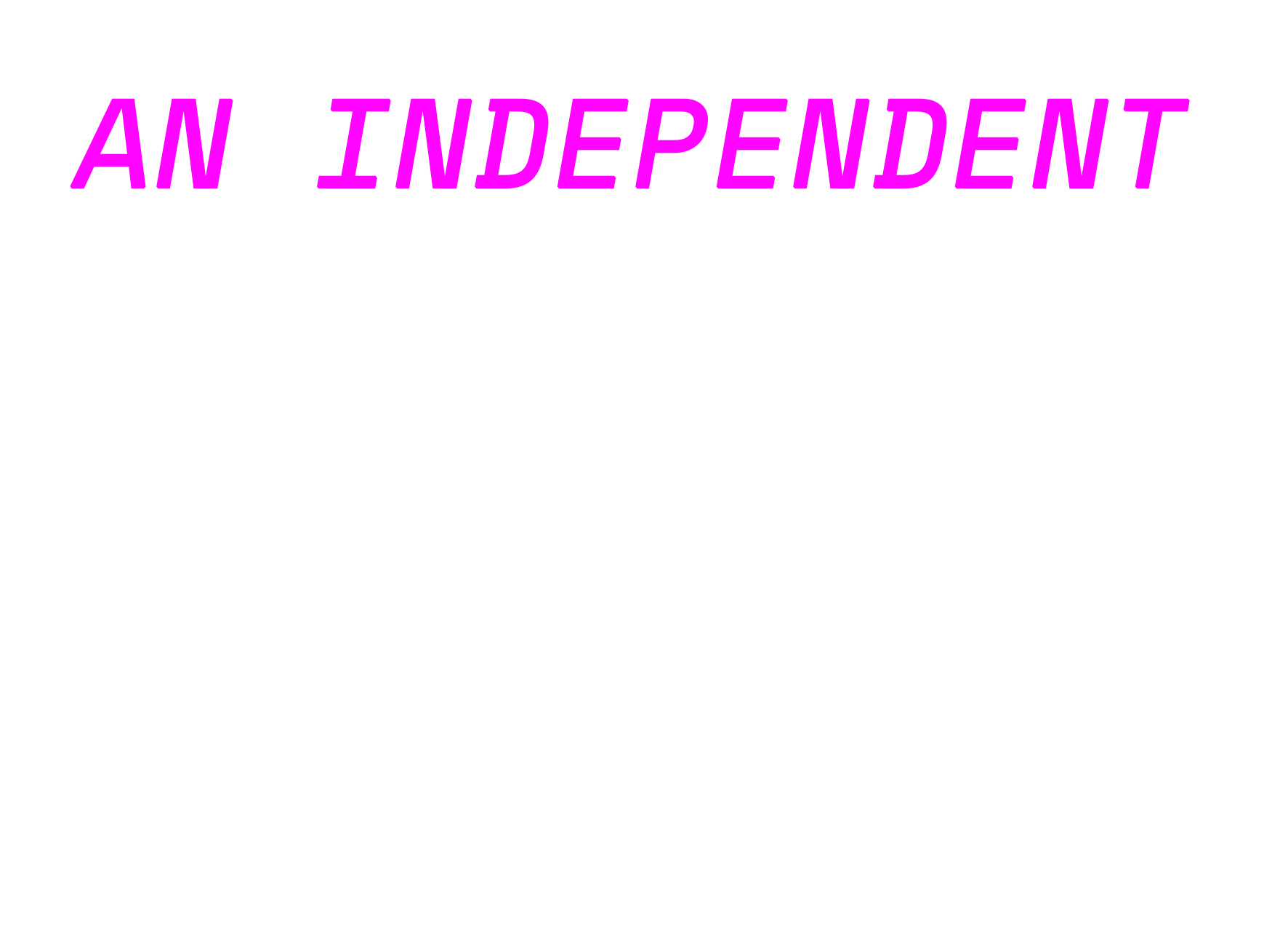 Since the imposition of the neoliberal project in the 70's, the capitalist and political class has attacked the power of the working class and installed austerity as a public policy (Harvey, 2007). Since then, an emphasis on ideas of independence and flexibility has blurred the boundaries between our work environment and our own lives. Nowadays, work has reached a totalizing condition that has eliminated all the dividing lines between work and non-work, and work and leisure (Sigler, 2017). In response to these unstable and fluctuating conditions, the project questions the contemporary idealization of the independent and flexible work that encourages competition, personal entrepreneurship and self-definition over the collective ideals of society.


As a starting point, the project uses my history and personal conflicts between my practice and domestic life, from my place of origin in Santiago, Chile to my situation in London, UK. From this unstable position, the project invited a group of independent creative workers (that were initially part of an ethnographic research process) to work together in a situated performative event, that through collaboration seek to question the ideas of control and authorship.

The performative event explored the idea of a rehearsal in order to narrate and renegotiate a communal process for creating new forms of collective actions. These actions sought the exposal of the 'everyday' and the 'personal' in a public sphere, to question our actual relations between work and life. Through the intersection of these stories, the project aimed to explore how to create a collective site-specific project developed with the resources available in this particular context and time. Moving from a local context, the project aimed to reflect critically on a global context of increasing precarity, hoping to identify possible alternatives and sites of resistance.





23-10-2018
30-10-2018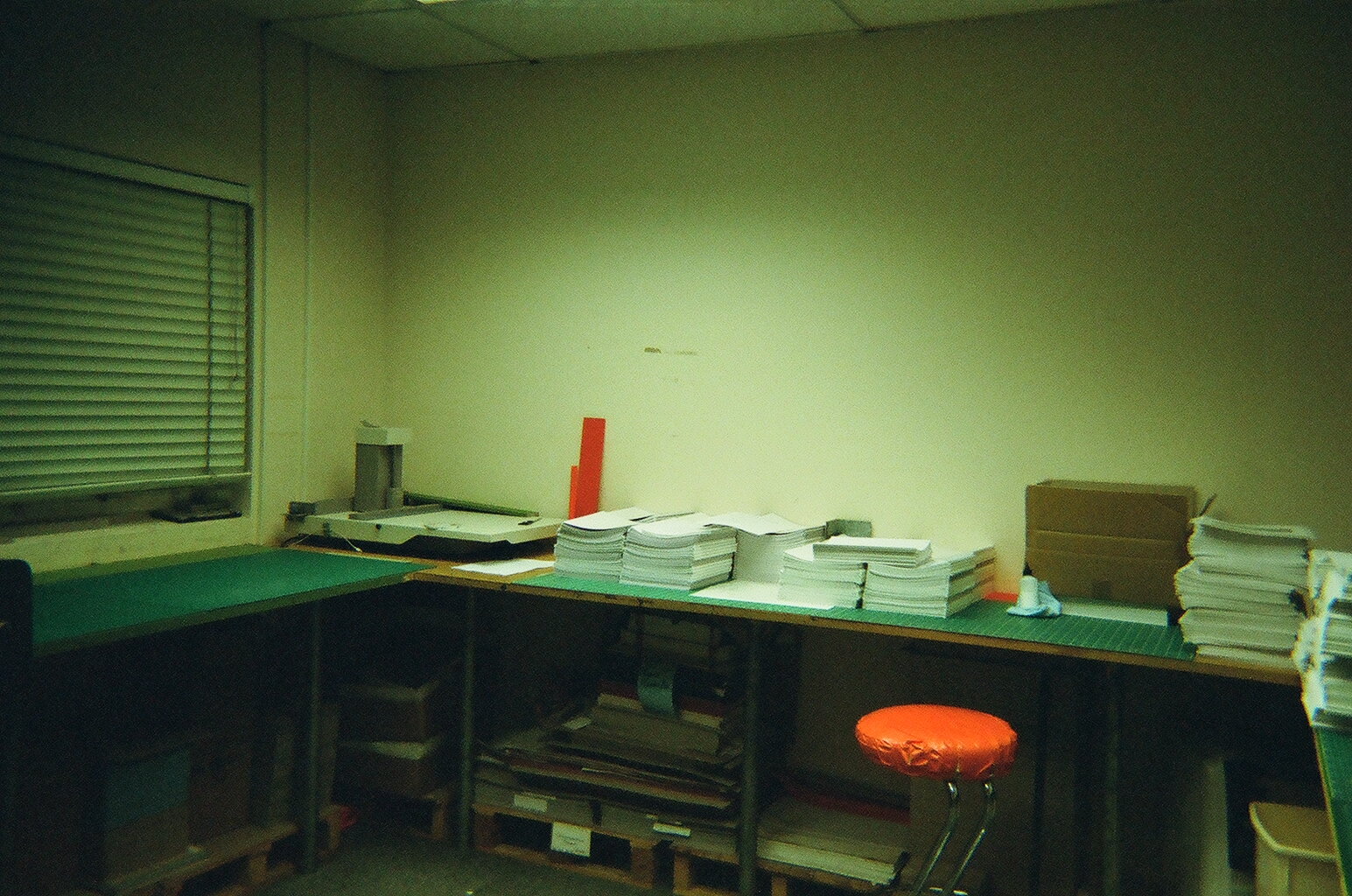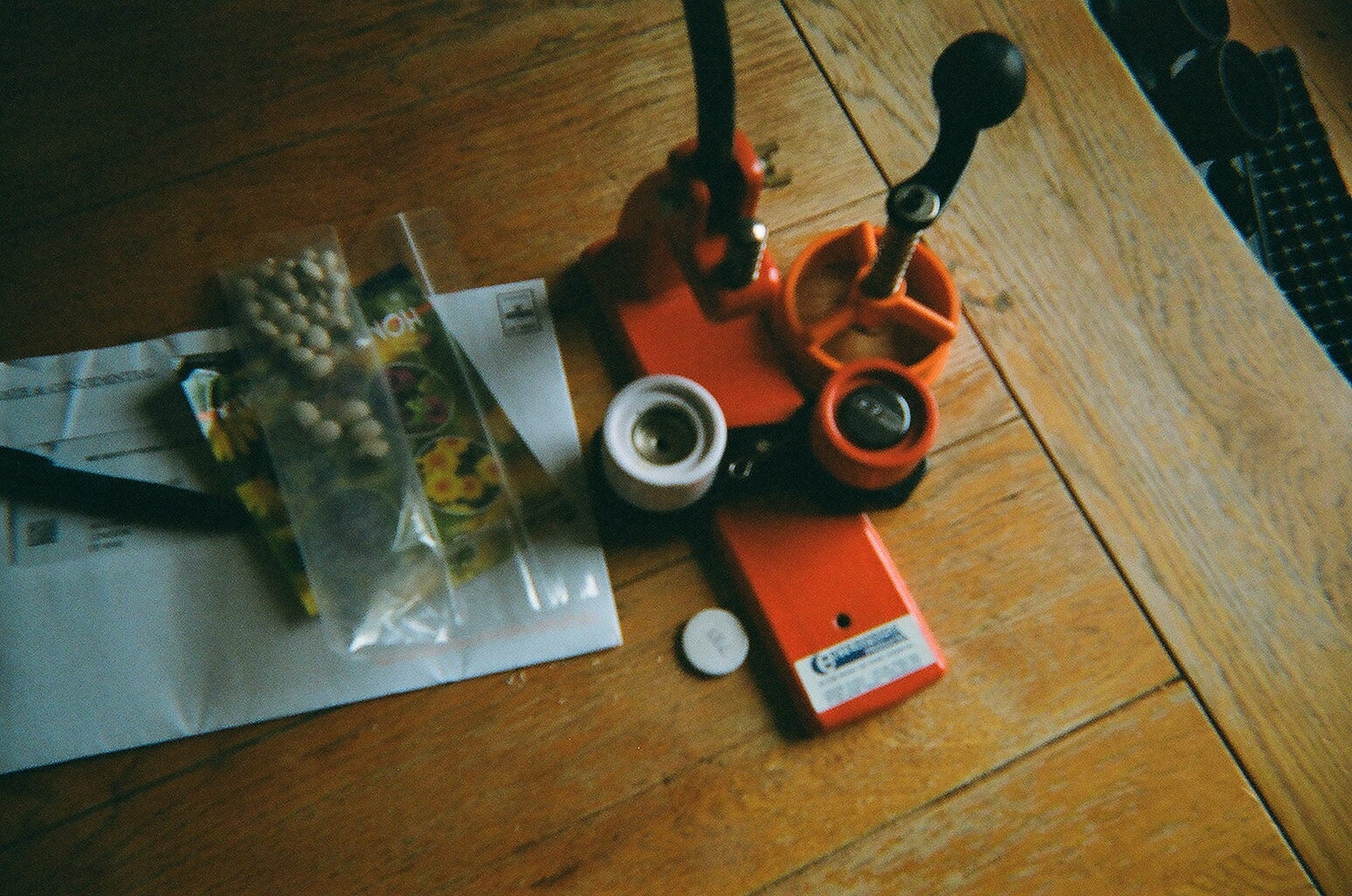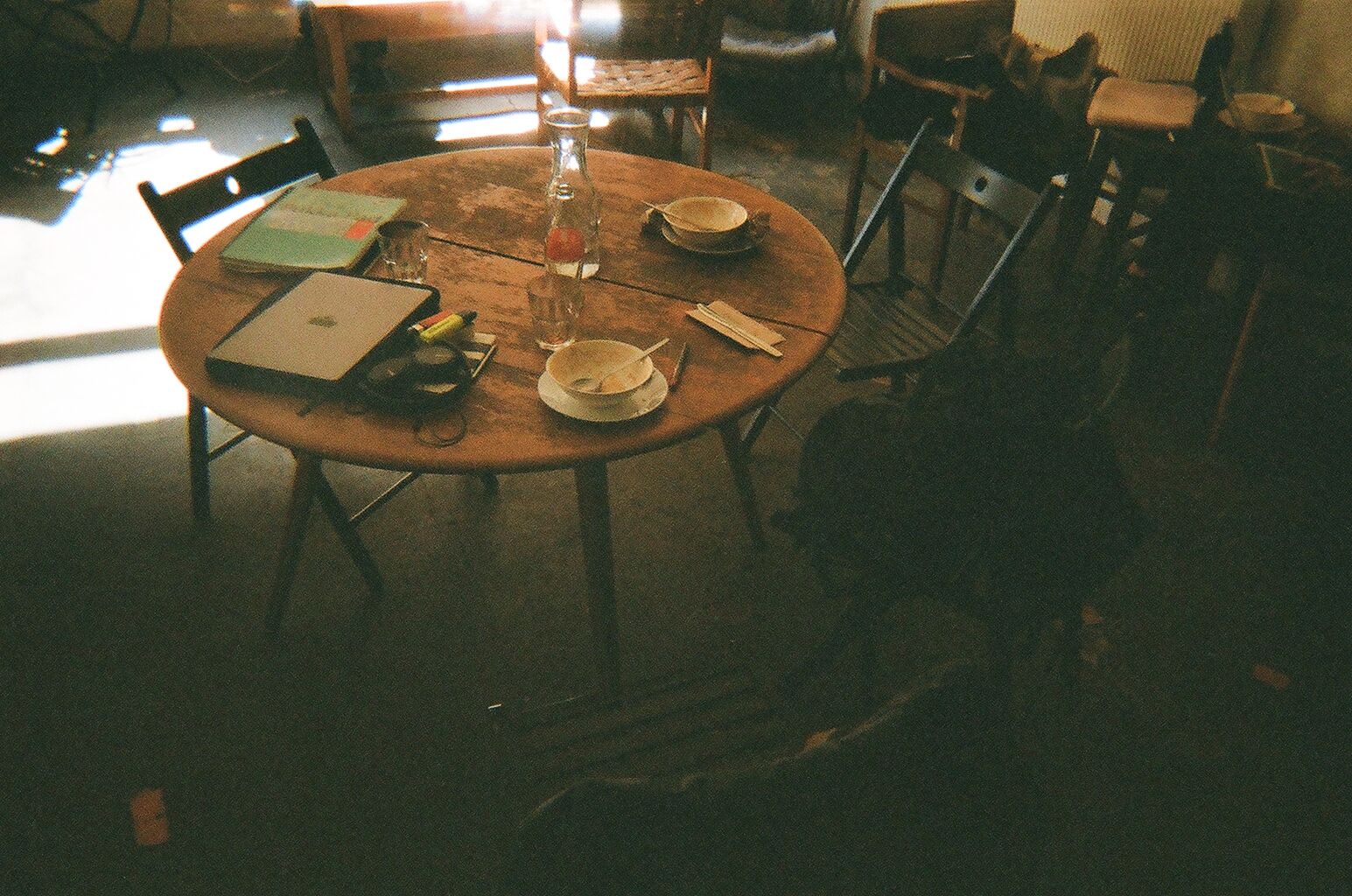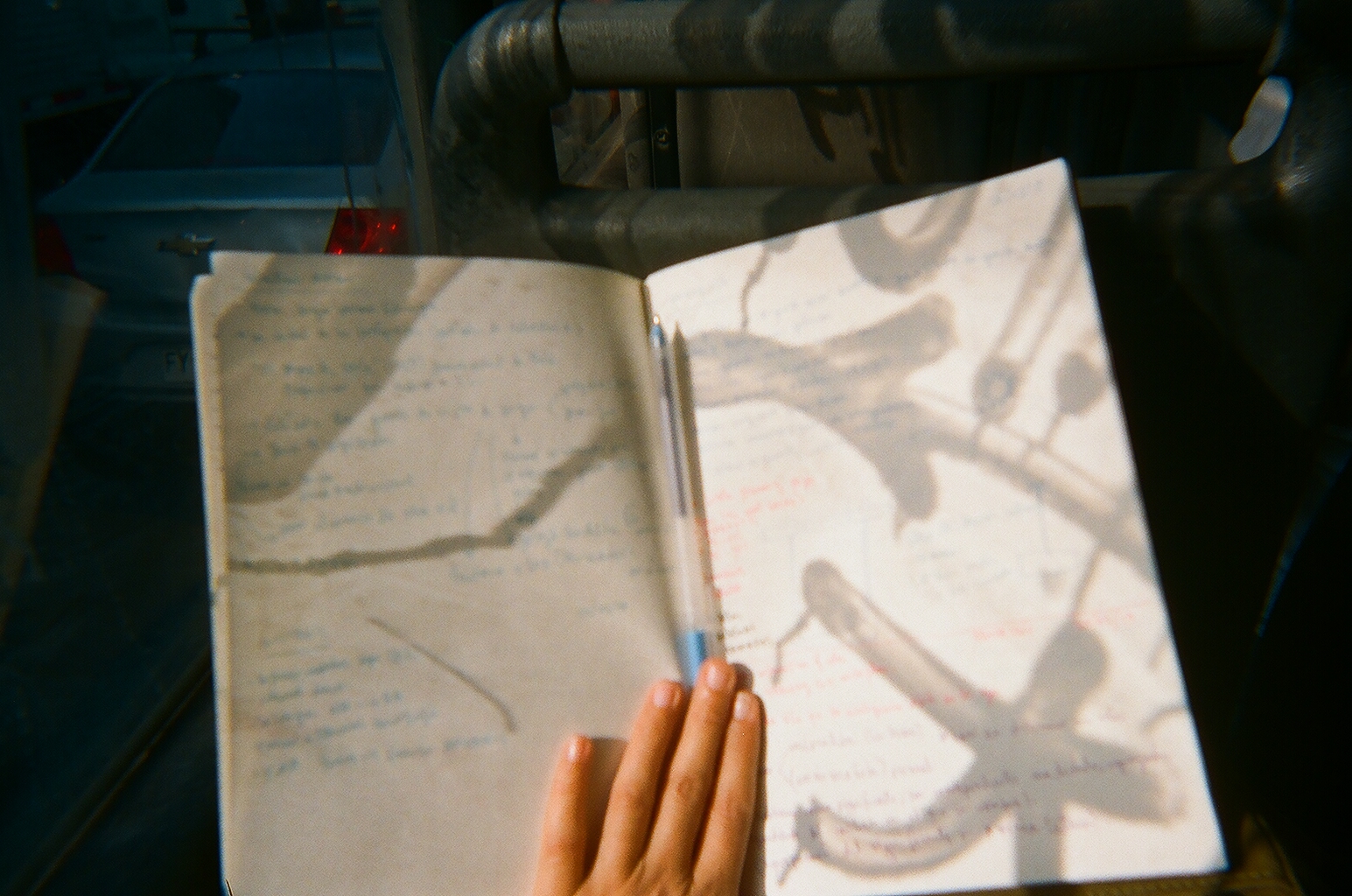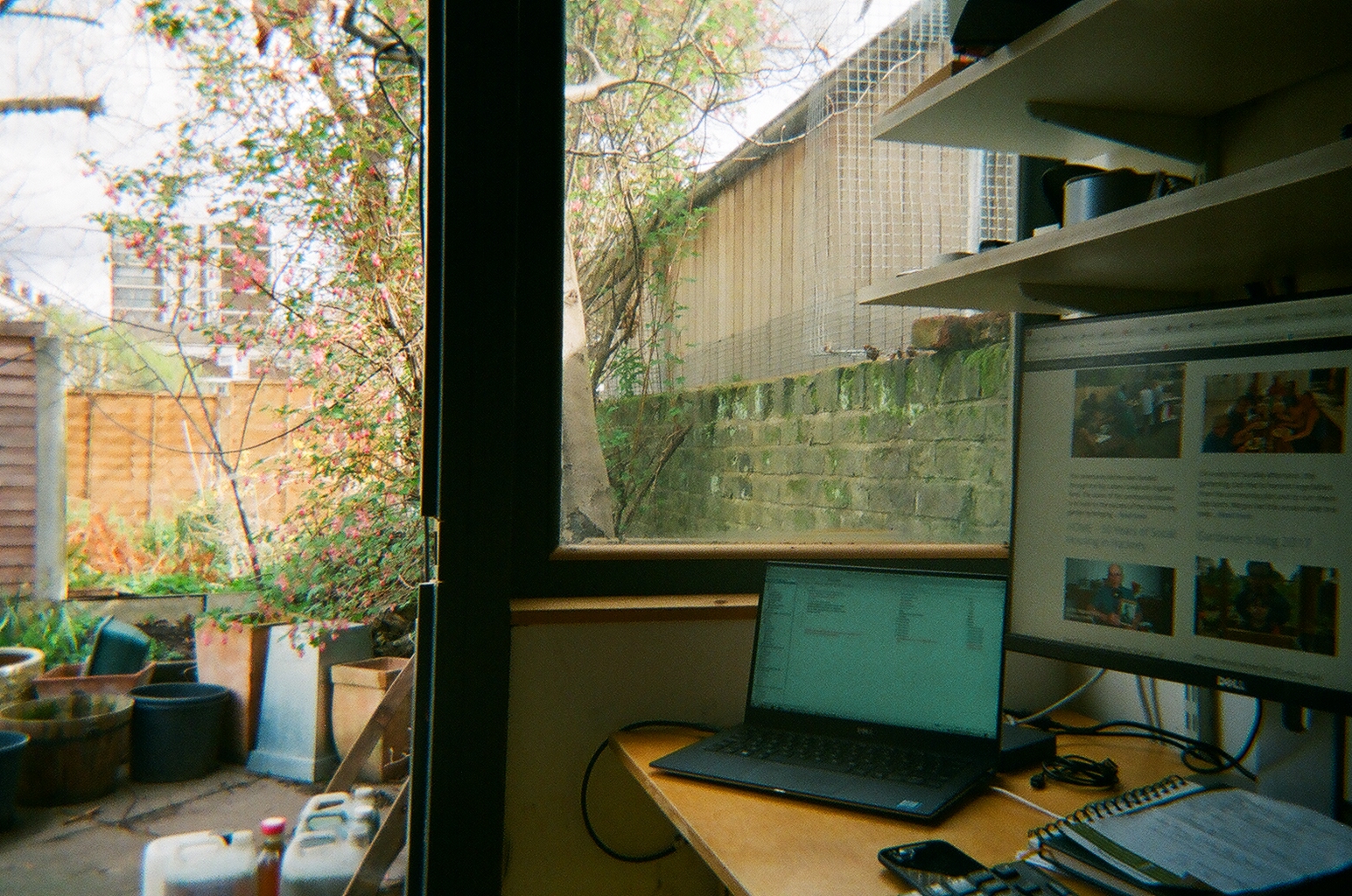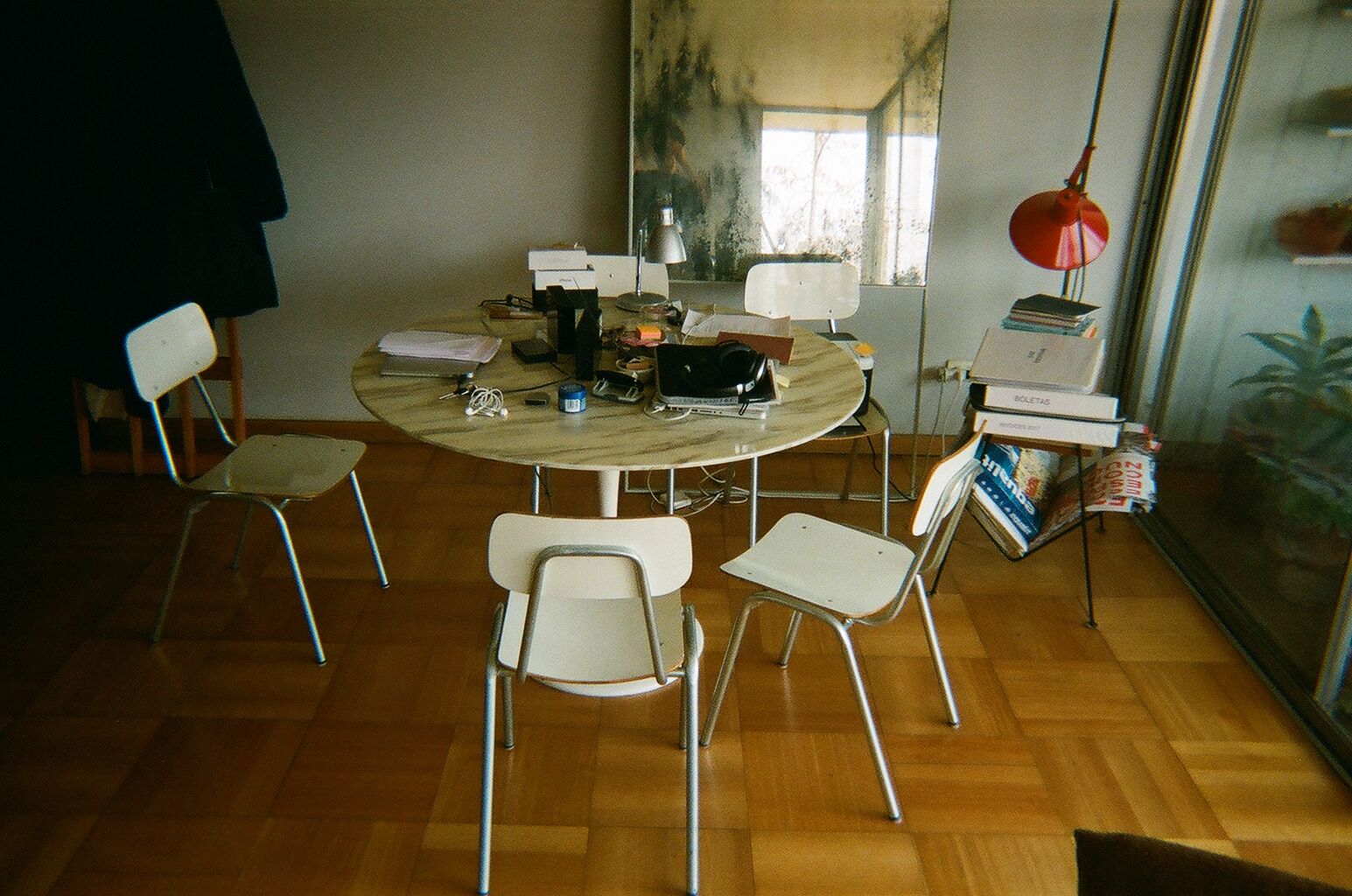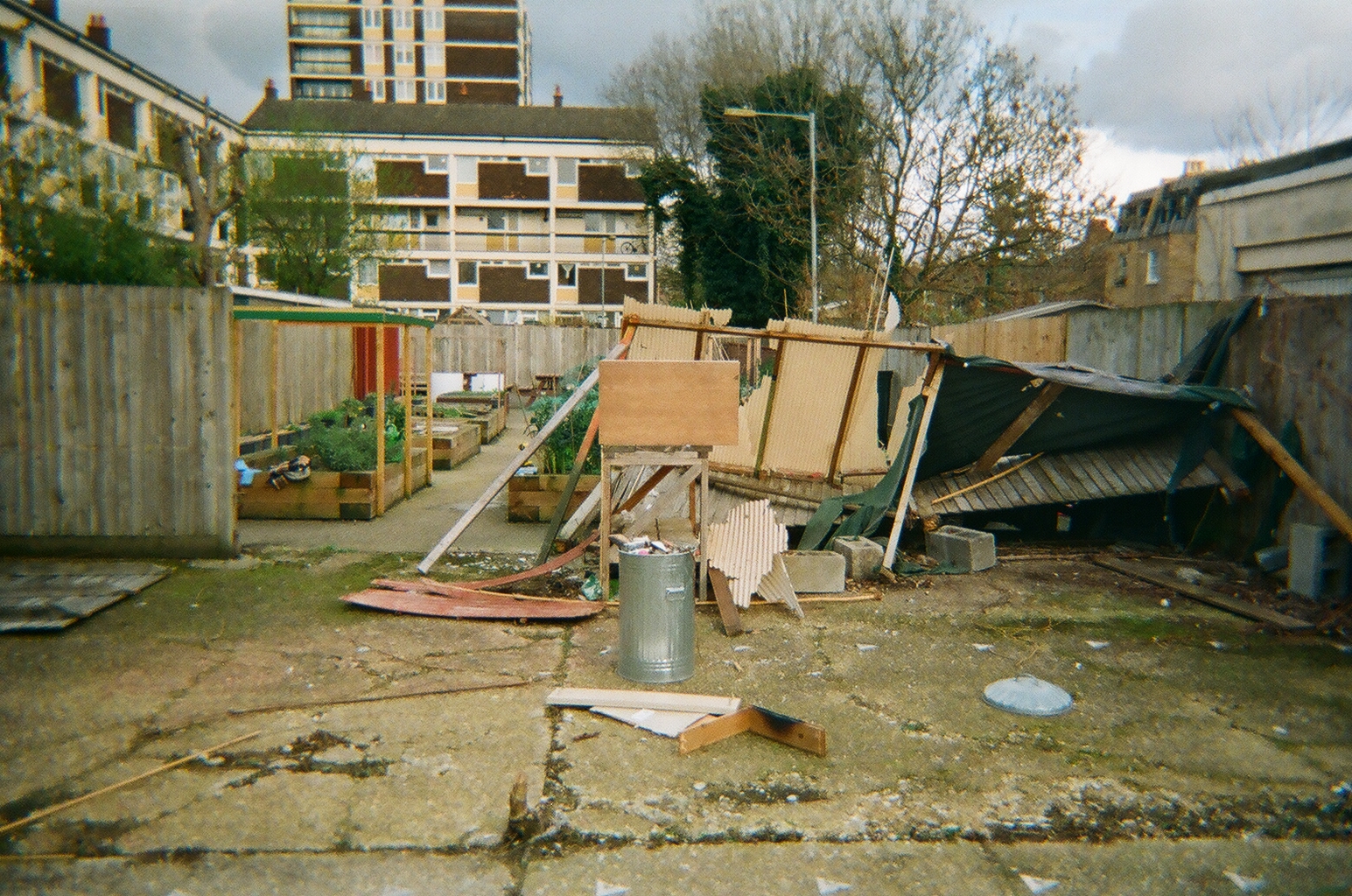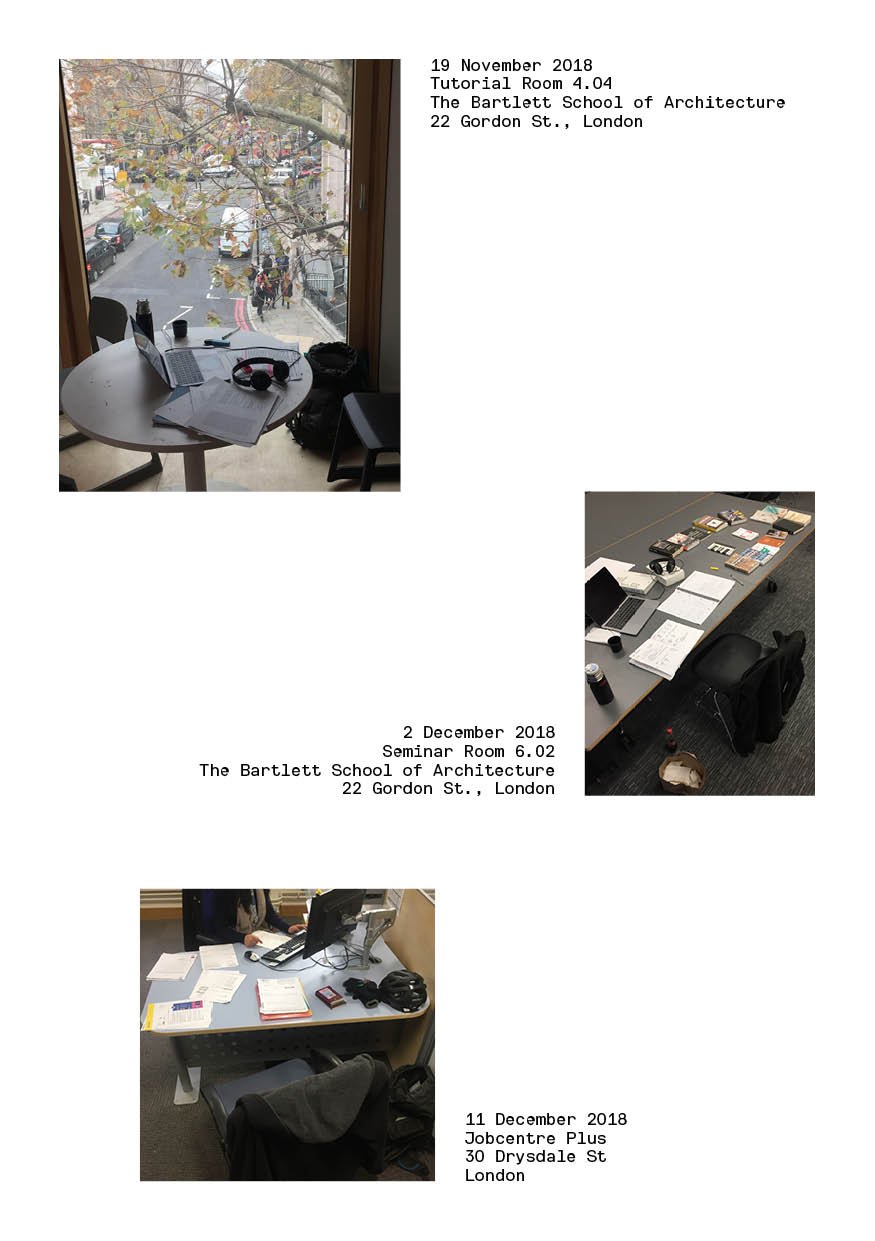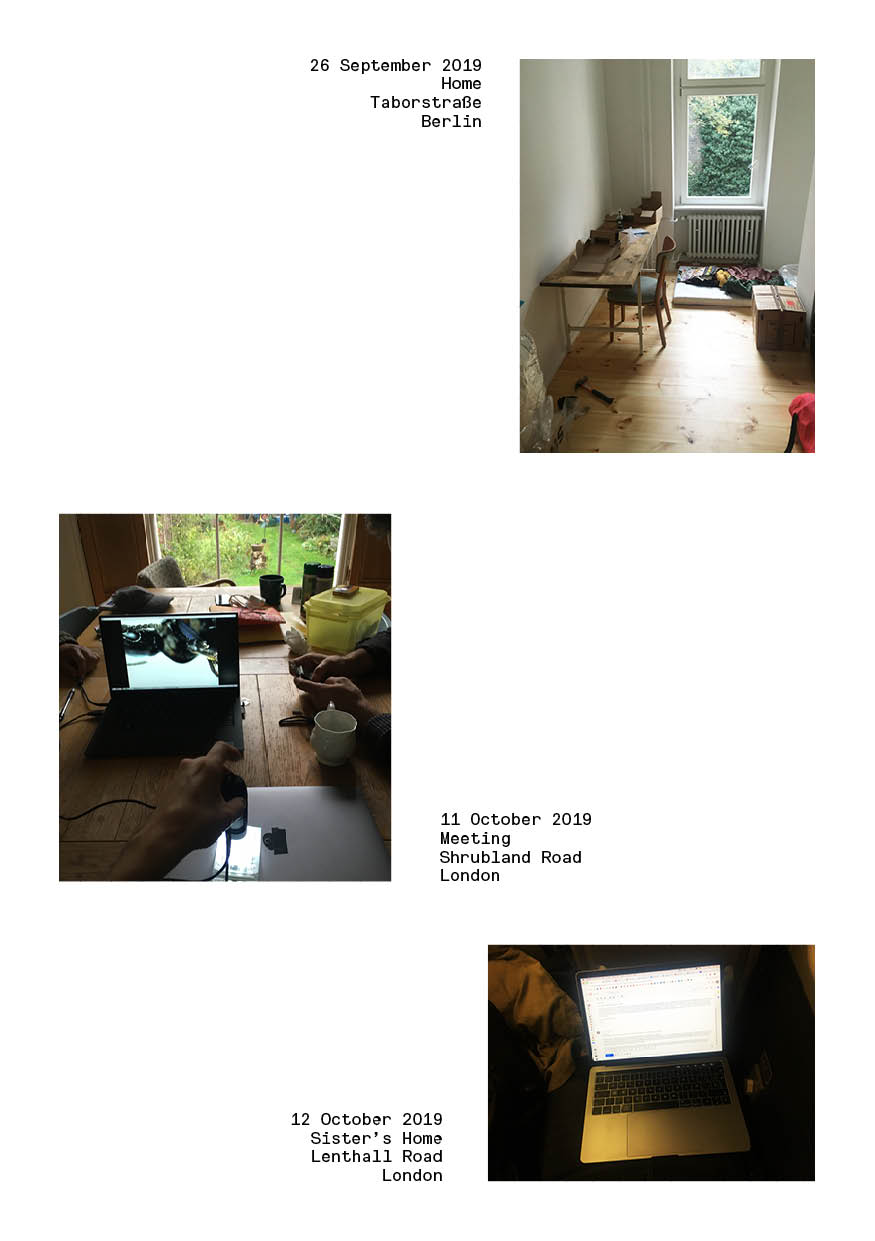 THE SPACE FOR PRODUCTION

Research Methods Book

13-01-2019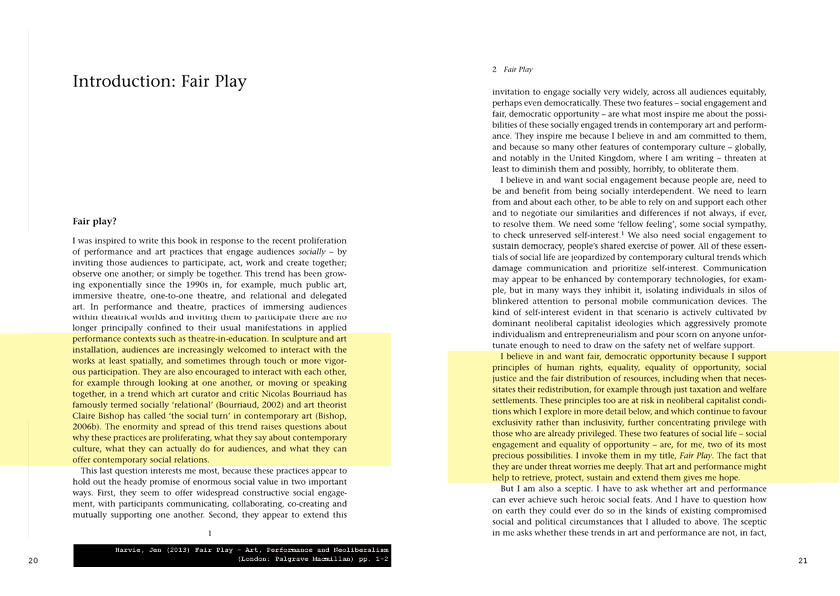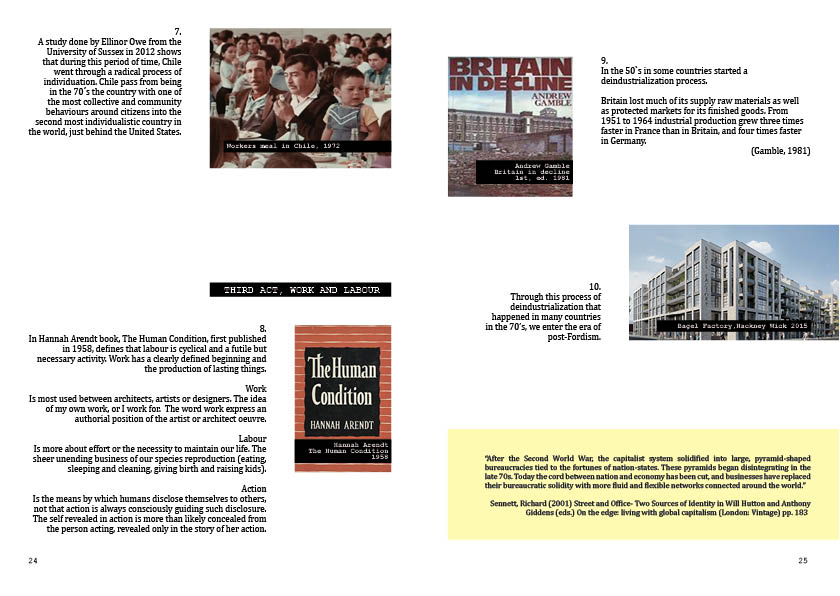 ONE WORKING DAY

Open Work Project


18-02-2019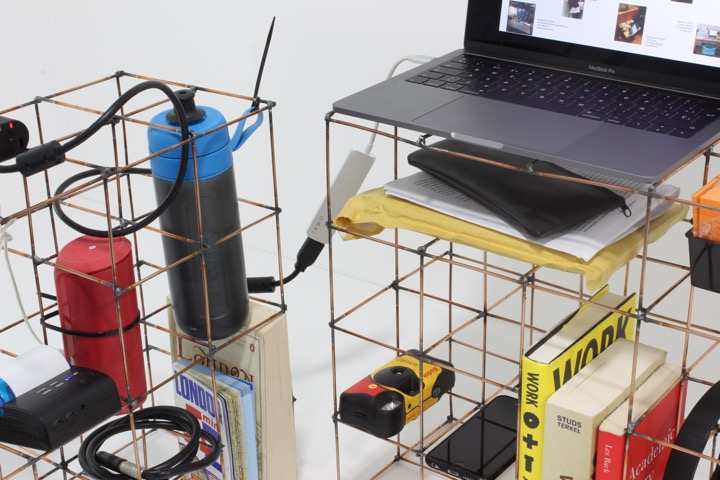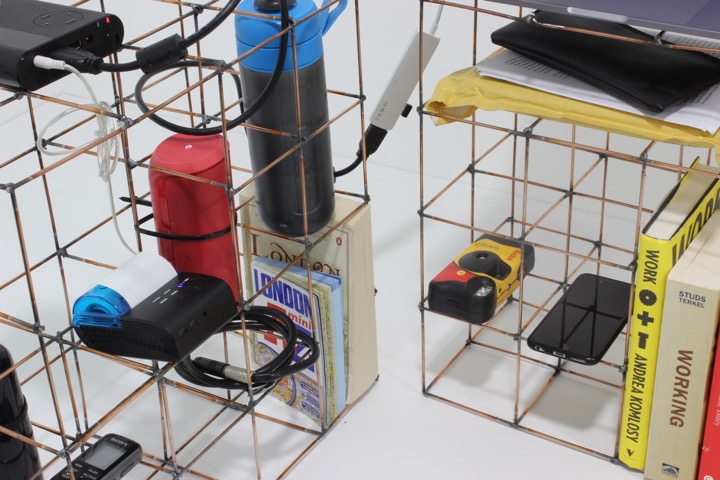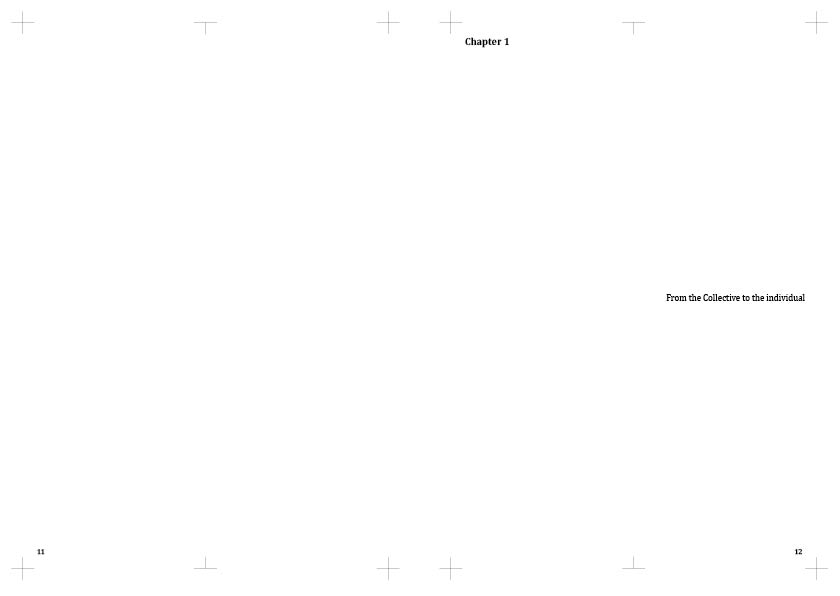 NO COLLAR

Site Writing Book

13-05-2019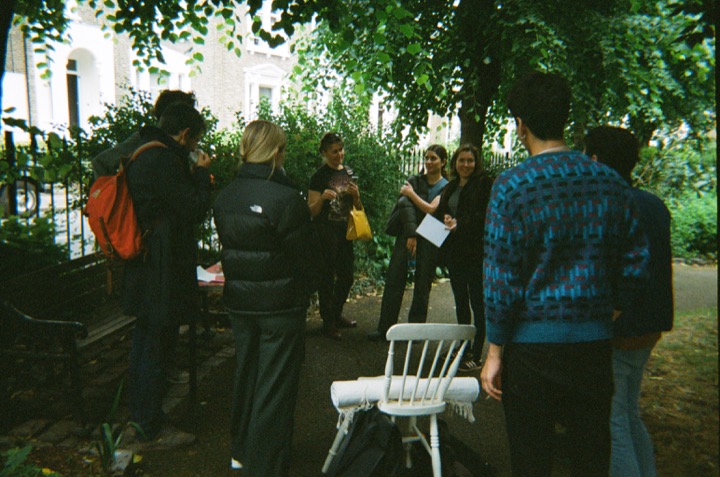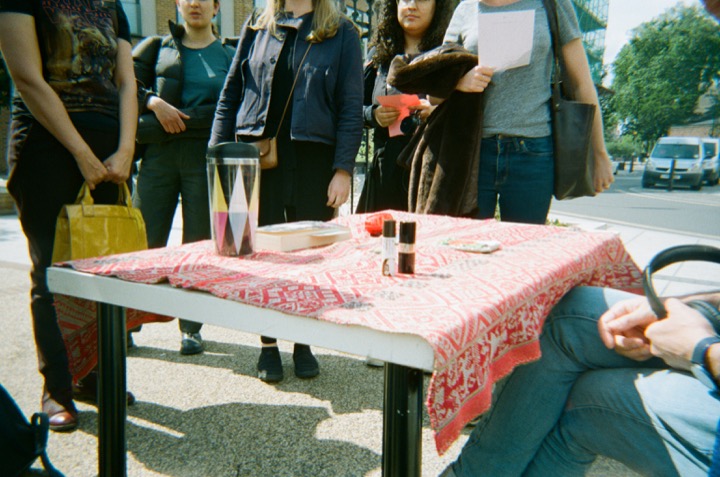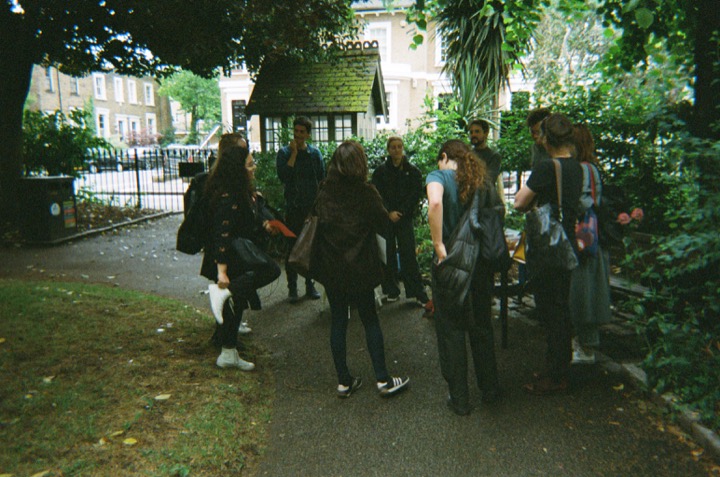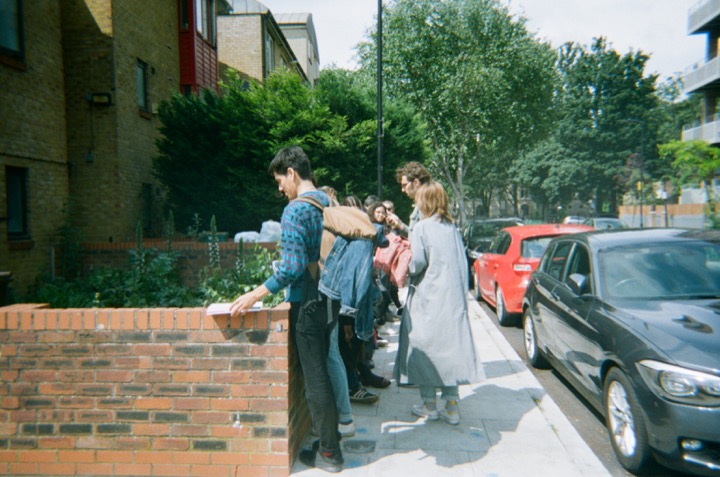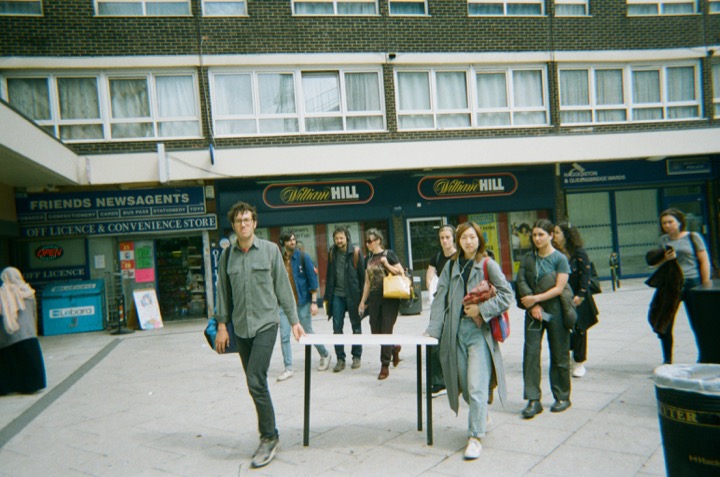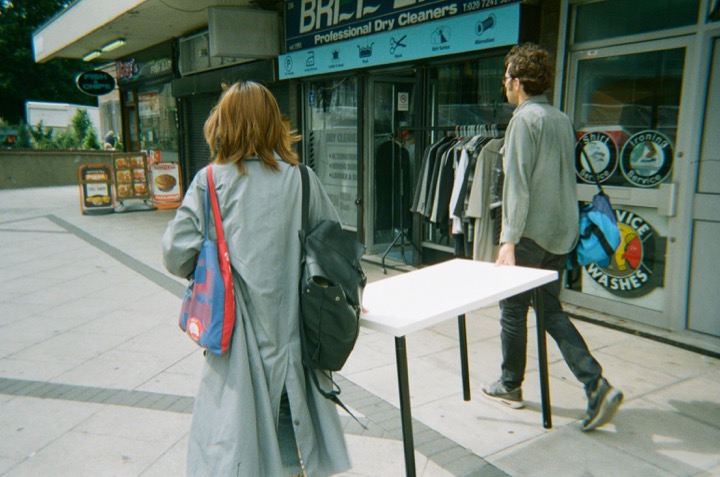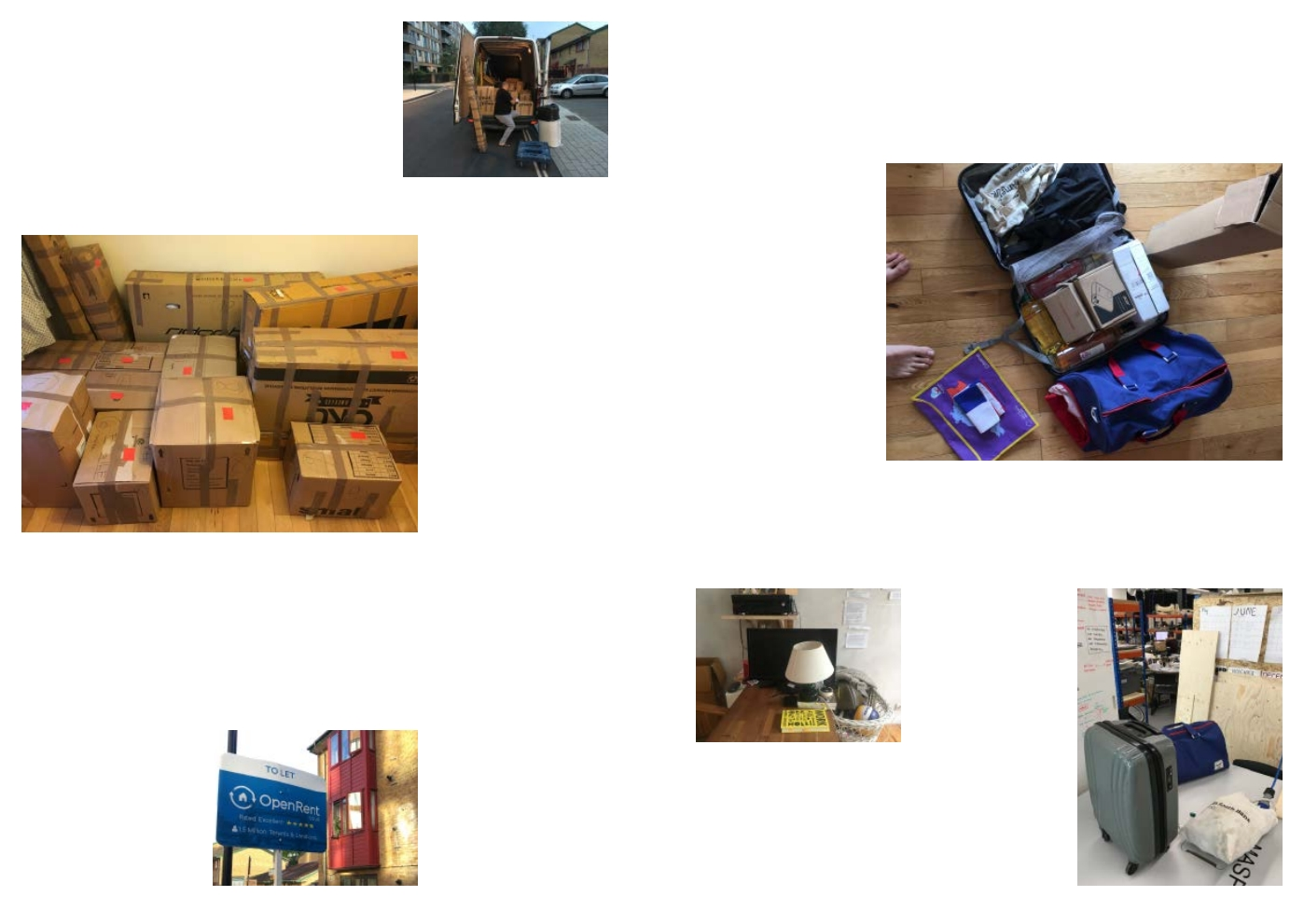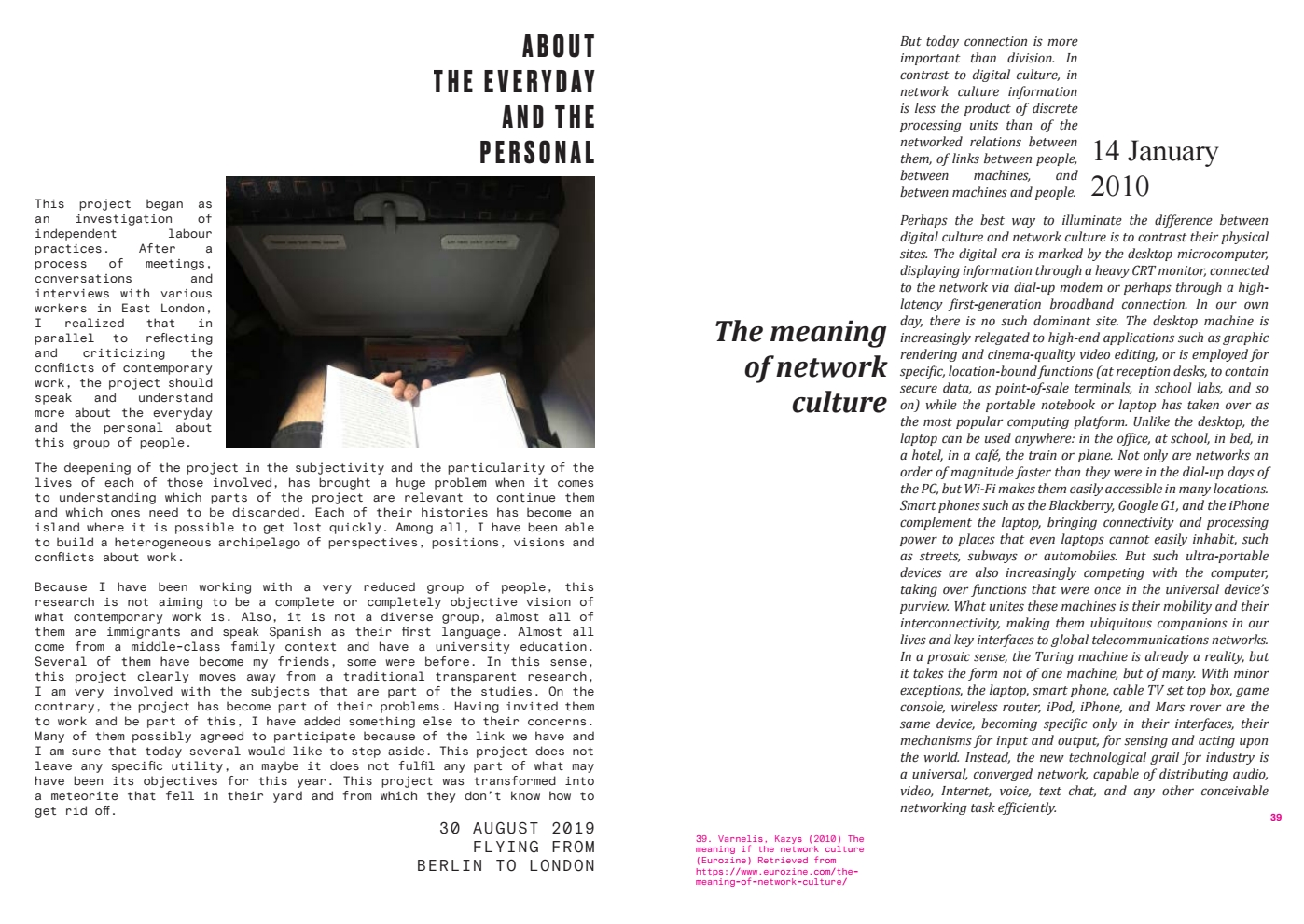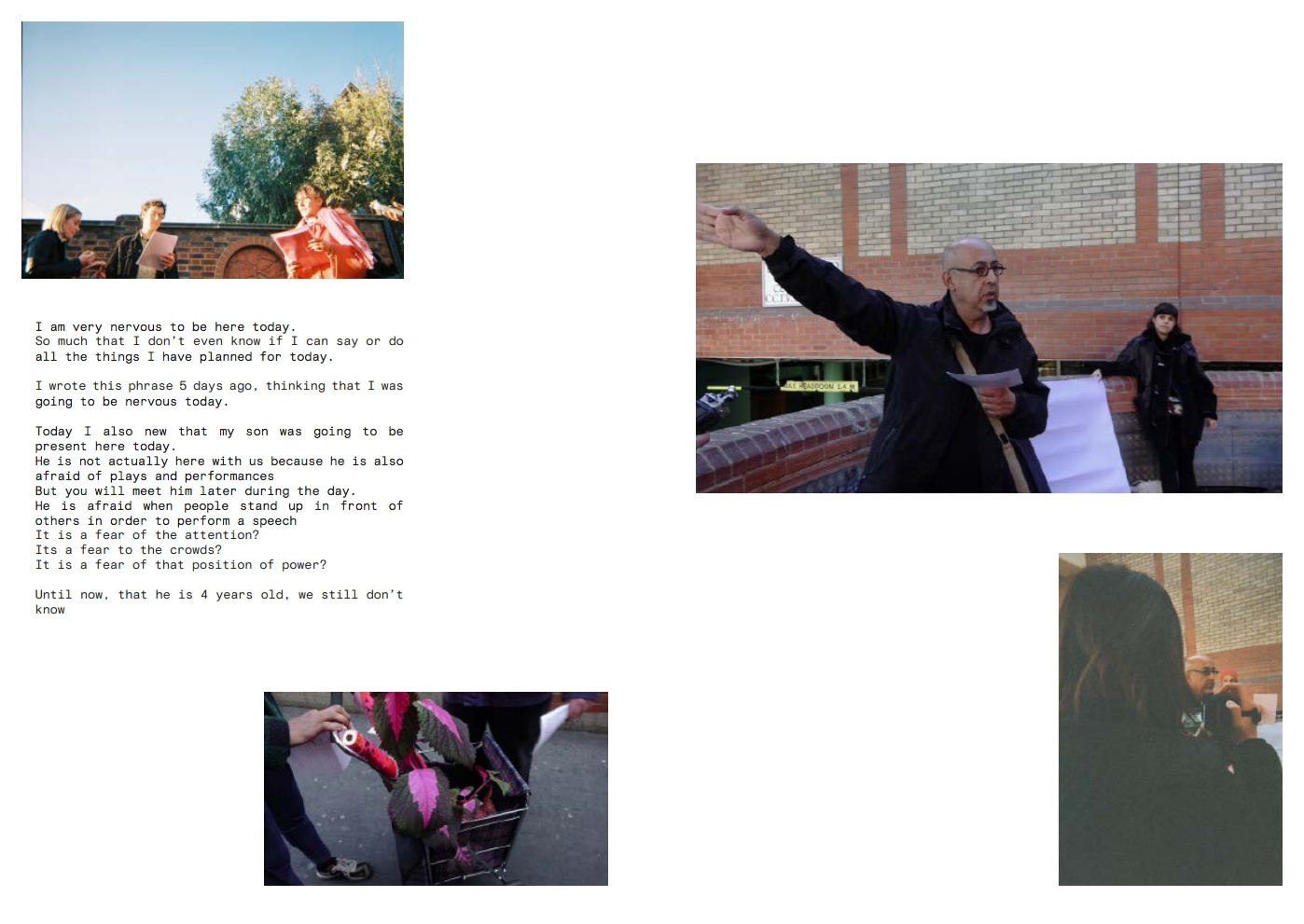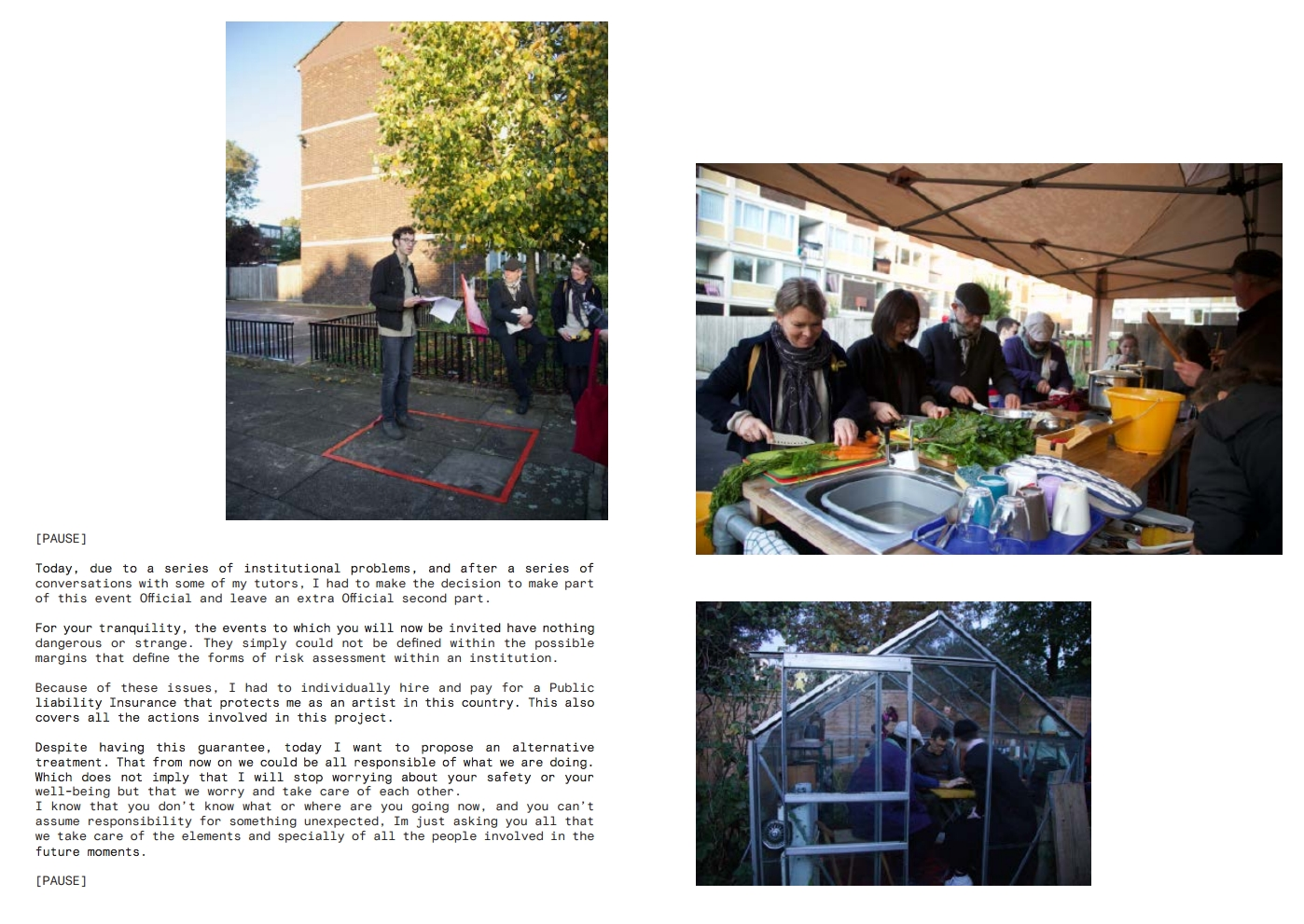 THE REHEARSAL

19-10-2019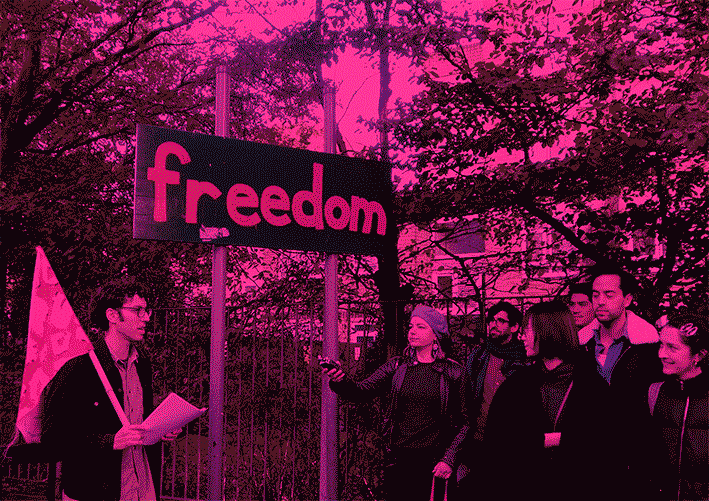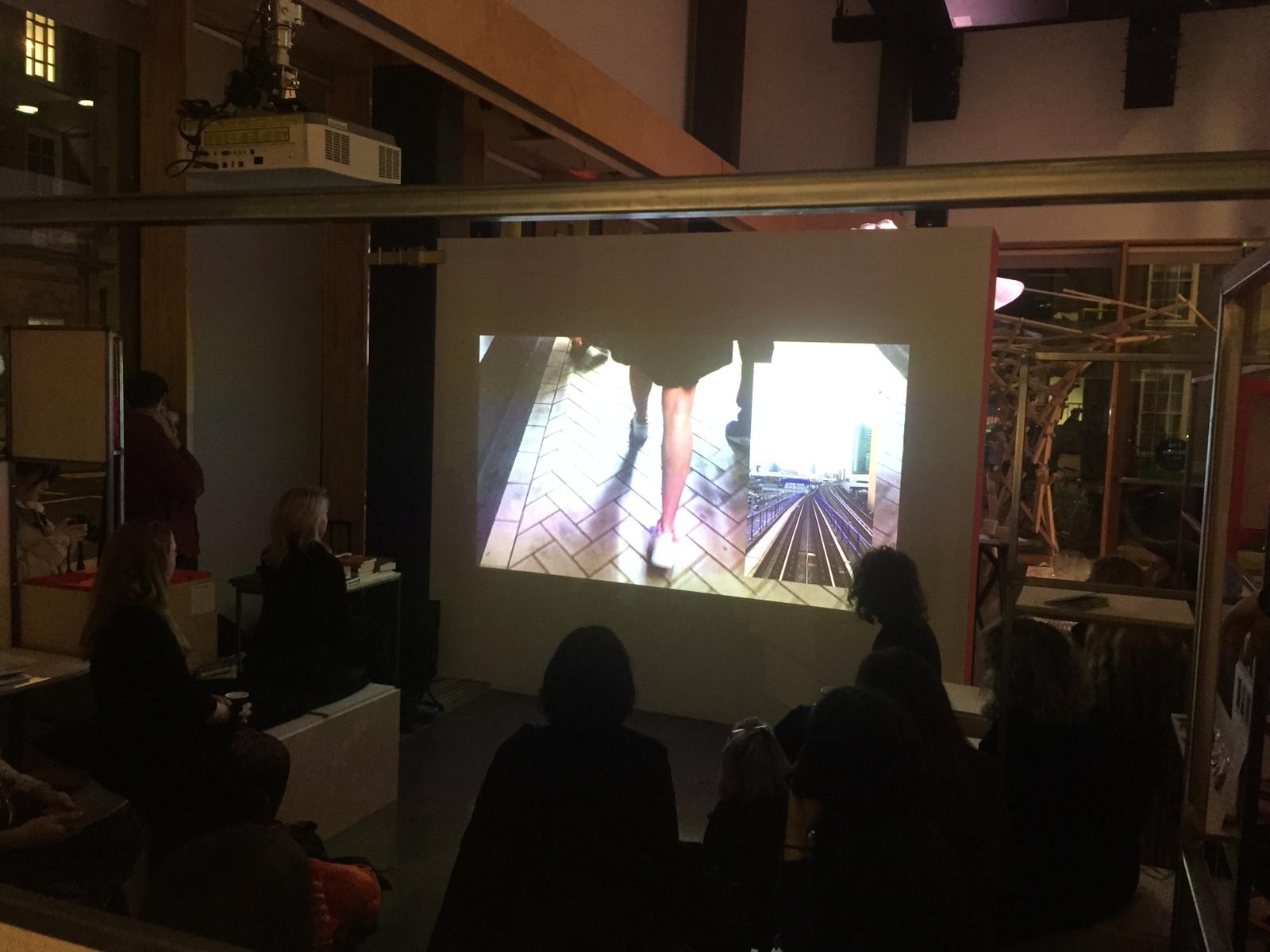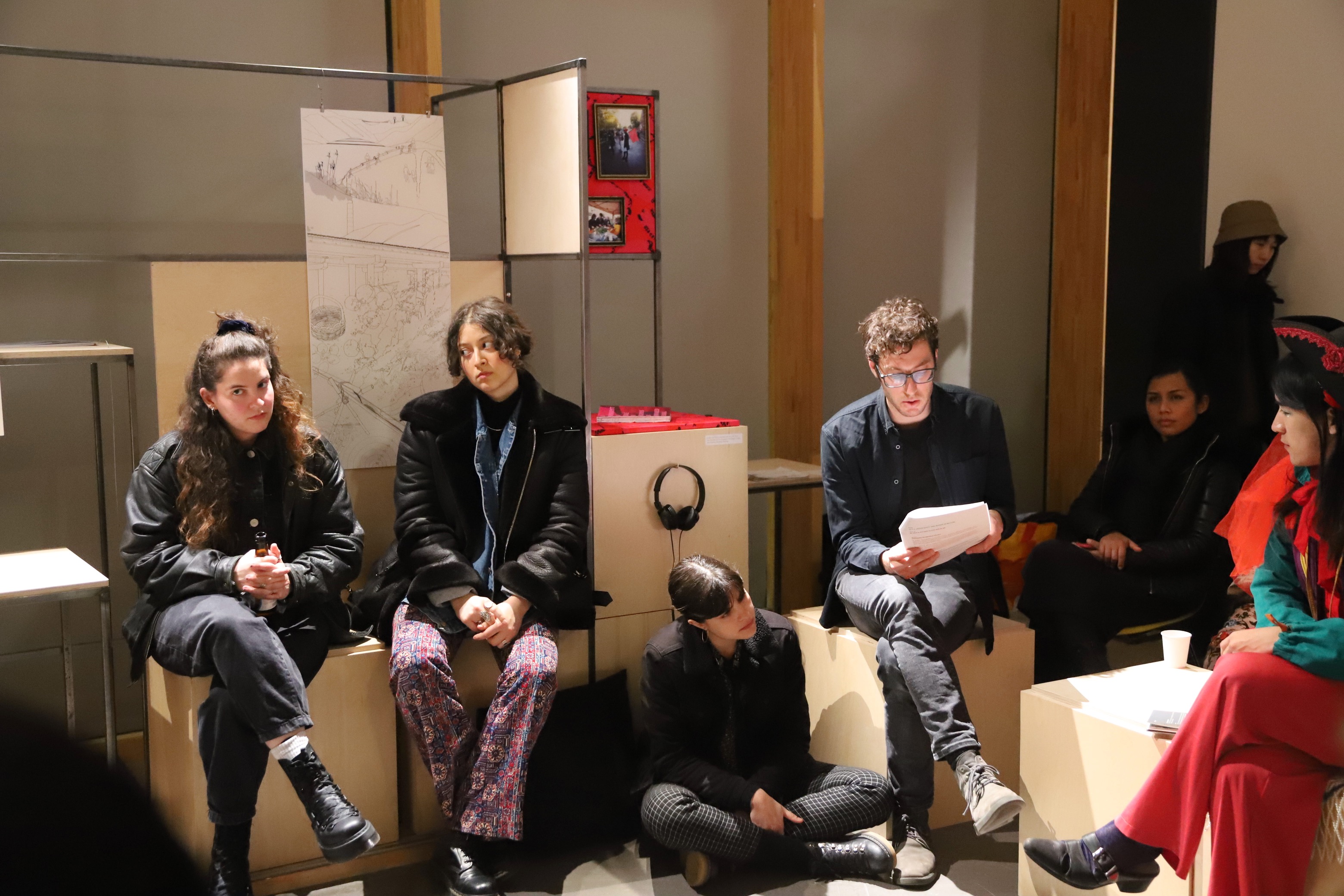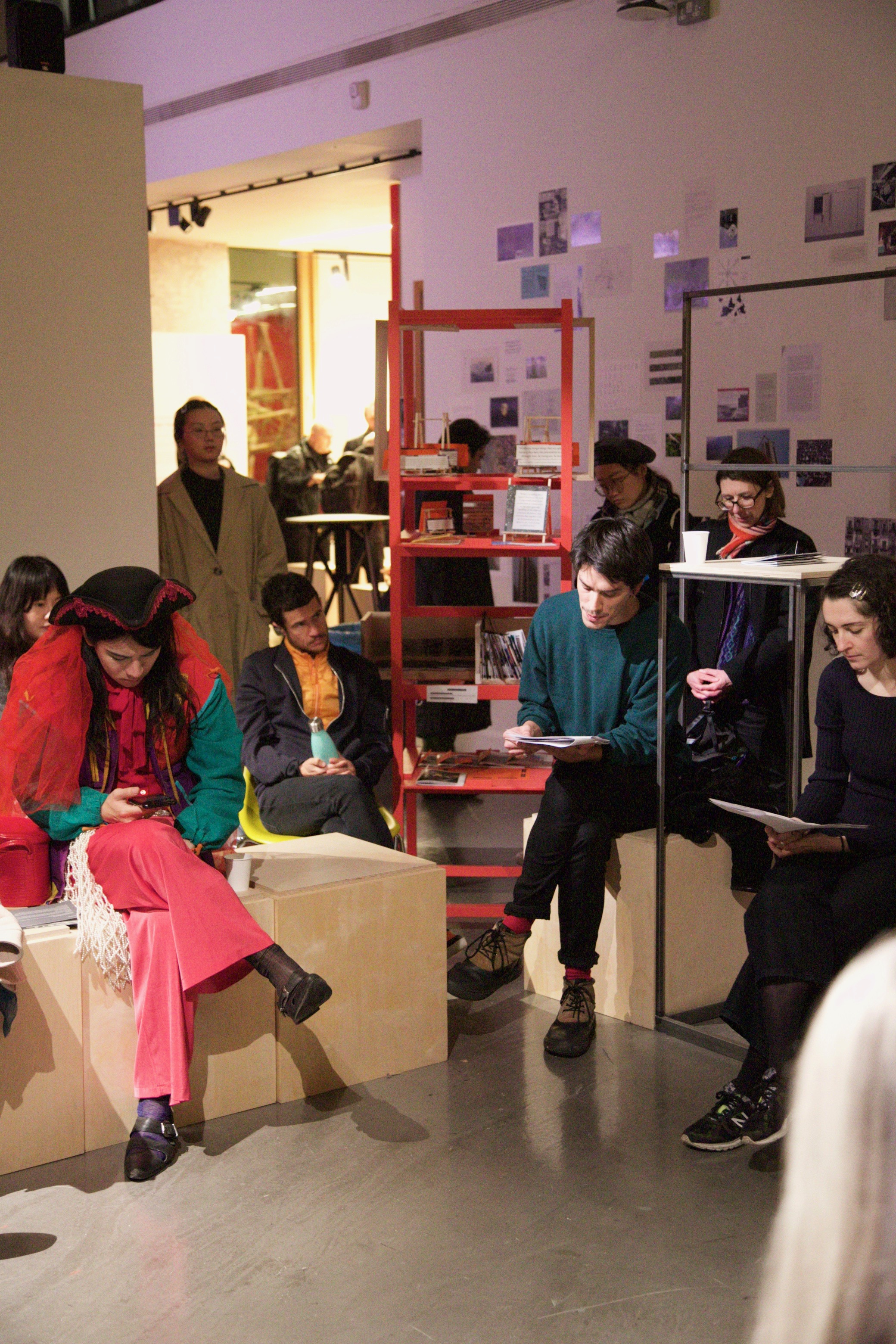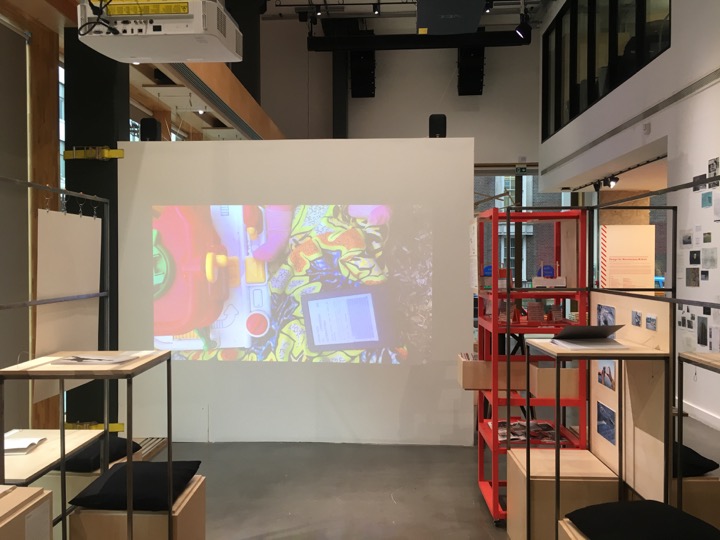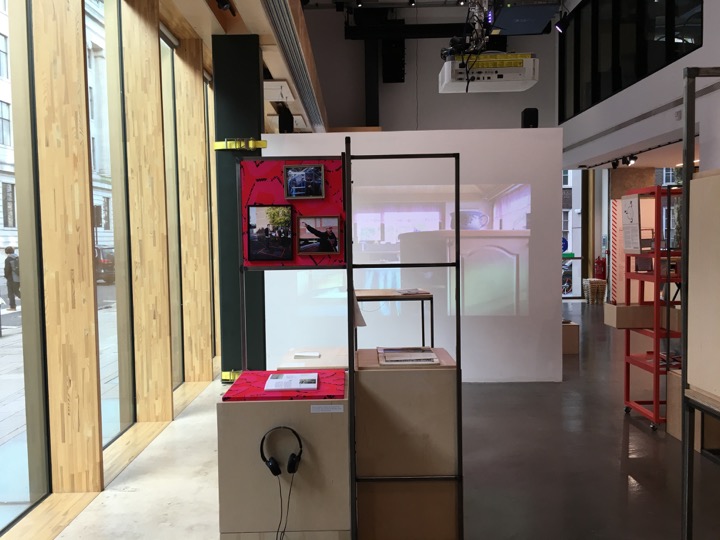 EXHIBITION

13-12-2019